FINANCE YOUR MOTORCYCLE WITH US
Meet Steve Lampitt, our in-house Finance & Insurance Manager, who can also sell you your bike. Steve has worked with motorcycles since 2011 after moving over from England, and has worked here since 2017. Highly experienced with nearly every finance scenario accomplished, Steve also has a very personable and approachable persona. Having an understanding of our approved lenders is key, as this will help your application for approval, resulting in the best result for you and your situation.
In Steve's absence, Troy who has worked here for over 15 years is also accredited. Troy's primary focus is on Motorcycle Sales, however he too is gaining a wealth of experience in the finance field.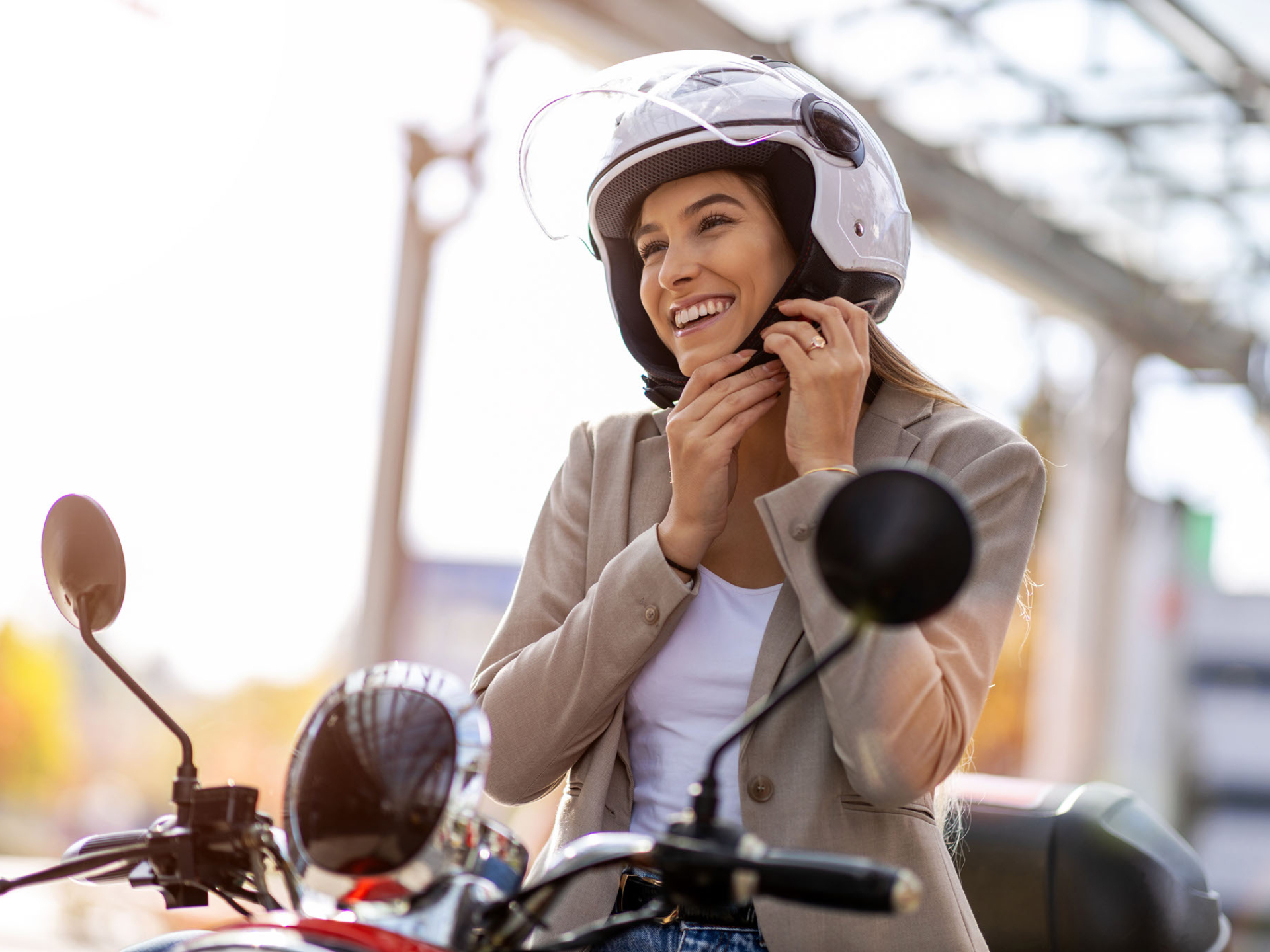 IS THERE A COST TO APPLY FOR FINANCE?
No, the application process has no charge. With this in-mind, we recommend you apply for pre-approval before talking a deal with the sales team so you know you're ready to go.
Once you are approved, any application costs are included within the overall loan.

ARE THERE SPECIAL FINANCE PROMOTIONS?
At times manufacturers may offer special offers. If these are available, we will discuss that option with you.

WHICH LENDERS ARE AVAILABLE TO APPLY WITH?
We are certified with:
Suzuki Finance and Rider's Finance (Allied Retail Finance Pty Ltd)
Australian Motorcycle and Marine Finance (AMMF)
KTM Finance and BoQ Credit (BoQ)
Volkswagen Financial Services (VWFS)

We also have access to brokers who can consider your application, such as 2nd tier lending for those with a not so healthy financial past.

HOW DO I CONTACT A LENDER FOR MY ACCOUNT OR A PAYOUT?
We have listed their details below.
Allied Credit (Suzuki Finance, Rider's Finance) | 1300 179 983
Australian Motorcycle and Marine Finance | 1300 263 123 Option 1 then Option 2
KTM Finance (BoQ Credit) | 1300 305 331
Volkswagen Financial Services | 1300 734 567

WHAT TYPE OF LOANS ARE AVAILABLE?
You can apply for both personal or commercial loans.
All our financing options are for 'secured' finance. This is where a mortgage, or encumbrance, is placed against the VIN of your motorcycle. The lender has this security which results in a lower risk, and a better repayment. This is in comparison to a personal unsecured loan which say a bank or credit union would offer, at a higher rate.
If a commercial loan suits you, we can help. This is where the purpose of vehicle use falls within the acceptability of the lending conditions. An example could be where a street-registered motorcycle is used for business, such as food delivery, hire, or if for say you're a builder who can quote and inspect job sites without using your heavy tool-laden truck, for example.

WHAT IS REQUIRED TO APPLY FOR FINANCE?
You can apply in-person (preferred), or by telephone. For document signing, this is either in-person or using electronic methods, either direct or with certification by a JP.
We will definitely require:
Your up-to-date identification including Driver's License and Medicare Card
Your income proof like payslips or Notice of Assessment from the ATO
Your employment history
Your residential history
Any other household income like partner or rental income for example
All current loan information (lender name, borrowed amount, balance, repayments)
Credit cards, limits and balances

HOW LONG DOES THE APPLICATION TAKE?
Usually 24hrs for approval, sometimes same-day. This depends on the lender's workload, the information they require vs what is provided, reference checks with other lenders, the honesty of the information provided (nothing worse than not telling them about a loan, they will find out!), and the speed of your responses to our requests like document signing.
IF THE LOAN IS APPROVED, CAN I TAKE THE MOTORCYCLE ON THE SAME DAY?
We will release motorcycles once a loan has settled and funds are showing in our account. The time for this is variable, depending on when everything is signed and submitted and the speed of the lender's settlement team. It'll also depend on the lender and our bank and how quickly those funds show. Normally everything is silky smooth, however there is a chance there could be a delay due to circumstances beyond our control.

CAN FINANCE BE APPLIED FOR ON OLDER MOTORCYCLES?
There is a cutoff lenders will accept, generally 12 years at the end of the term in age. However there may be a chance it could be reconsidered, depending on case by case basis. We always like to apply anyways, let them say no after much arguing, which is rare to happen.

CAN YOU FINANCE ANY MOTORCYCLE?
We finance only the motorcycles we sell here. Which means, we're not side-tracked and overwhelmed with customers buying elsewhere. This means we can focus more on our customer and offer a more personal approach.
If you wish to finance something we are not selling, we can put you in touch with a broker who can assist.

HOW DO I ASK FURTHER QUESTIONS?
Either call Steve or Troy direct at the store, (07) 3208 7999, or click here and complete our online CONTACT US form for them to get back to you.
INSURANCE


CAN I INSURE MY MOTORCYCLE WITH YOU?
Yes. We can not only insure motorcycles we sell here, but your motorcycle or one you are purchasing elsewhere. We have a number of clients who have multiple bikes (lucky!) and they insure them all here using one if the insurers we are agents for.

WHAT INSURERS CAN YOU USE FOR MY POLICY?
Suzuki Insurance (visit Suzuki Motorcycle's website for underwriting information as it varies and changes)
Mi-Bike Motorcycle Insurance
QBE Insurance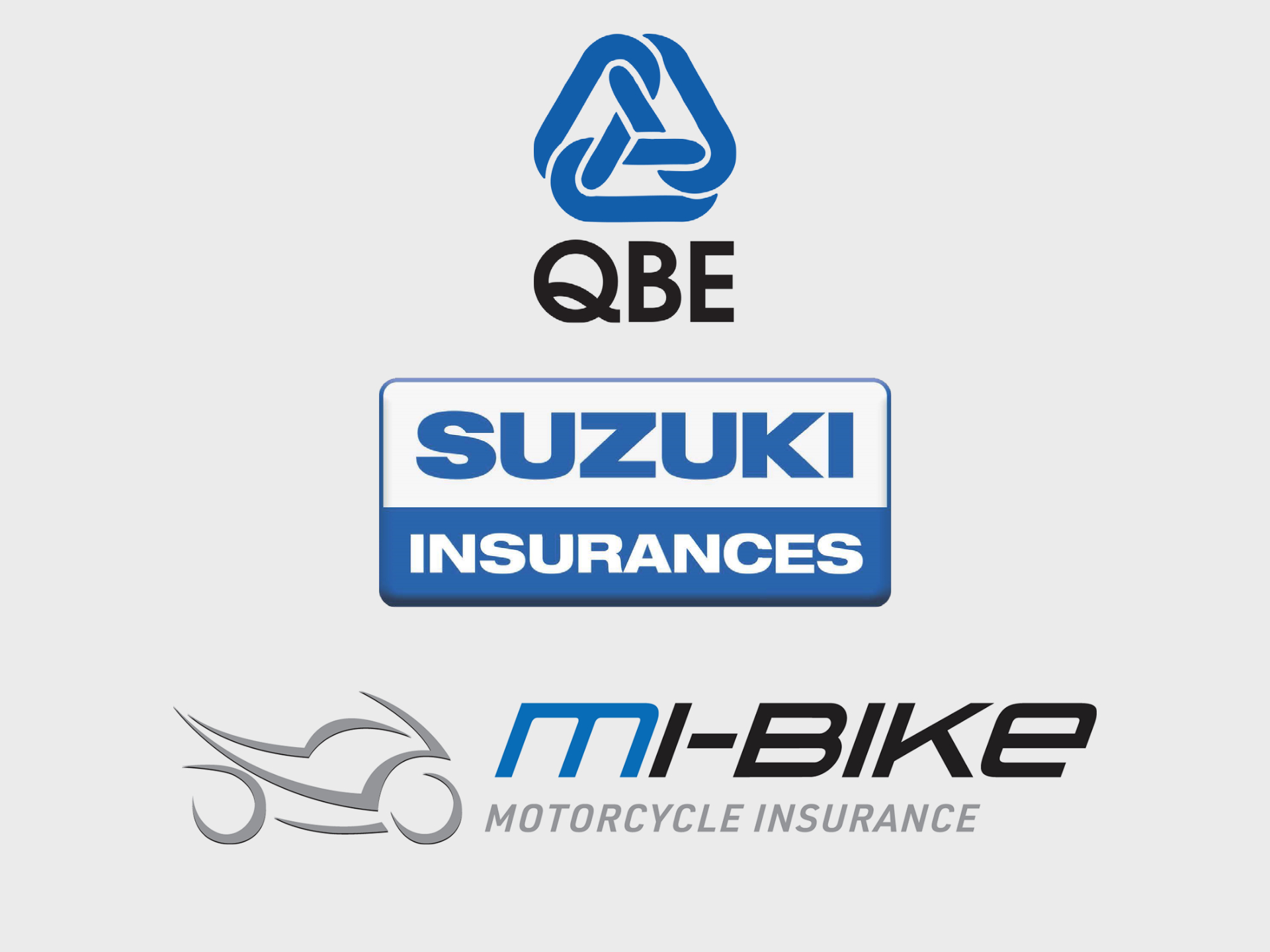 I NEED TO CONTACT MY INSURER. HOW CAN I REACH THEM?
We have listed their details below.
Suzuki Insurance | 1300 279 565 or Claims 1300 279 464
Mi-Bike Motorcycle Insurance | 1300 794 454 or Claims 1300 652 936
QBE Insurance | 1300 650 503 or Claims 1300 365 354

WHAT COVER IS AVAILABLE TO PURCHASE?
Comprehensive
Off Road Insurance
Fire and Theft
Legal Liability Fire and Theft

I'VE CRASHED MY MOTORCYCLE. CAN YOU HELP?
After you call authorities to report the incident, you next are to call your insurer direct. If you cannot remember who that was and you purchased your policy with us, call Steve or Troy (07) 3208 7999 during business hours to find out.
Once a policy is issued, due to privacy laws, we cannot see your policy. Only the insurer can help with your claim.

CAN I HAVE MY MOTORCYCLE TOWED TO YOUR WORKSHOP FOR QUOTING/REPAIRS?
Yes, we undertake insurance quotes, inspections and repairs for a wide-range of insurers. We accept motorcycles during business hours. If your motorcycle is towed out of hours, trucks will hold the motorcycle until we open then drop it off.
We recommend you get in touch with us ASAP if your motorcycle is coming here so we can expect it.


MY INSURER WILL REPLACE MY MOTORCYCLE. CAN YOU HELP?
We often quote on replacement motorcycles and supply them to owners who have this cover in their policy. At times your insurer may ask you to obtain quotes. This is normally undertaken by the insurer themselves and we require a formal written request from them. We have over 4 decades of experience with working with insurers for a prompt response so they can respond to you with their decision quickly.

MY MOTORCYCLE CRASH MEANS I DON'T HAVE A BIKE. DO YOU HIRE THEM OUT?
No, we do not offer a hire option. There are specialist companies who offer this, Google will help find one in your area.
Our workshop has loan bikes for service customers. If your repair is related to the workshop, they may be able to assist for a fee.


I HAVE QUESTIONS. CAN YOU HELP?
Absolutely. Steve's long experience with insurers and our 40+ years of being in this industry means we might have your answer quickly or can utilise those we know to find out more information. Call our store (07) 3208 7999 to talk to Steve or Troy.